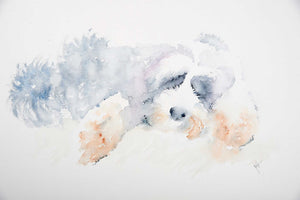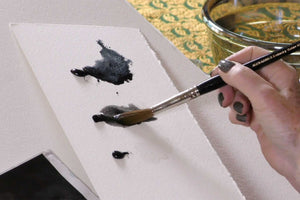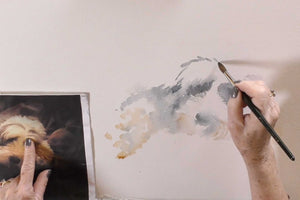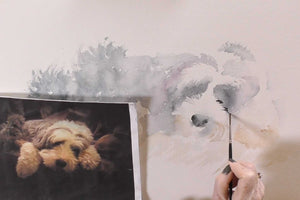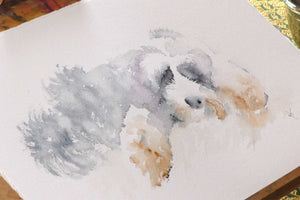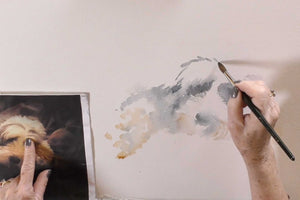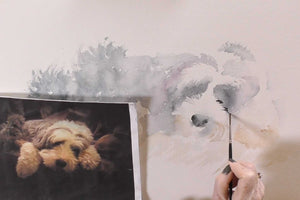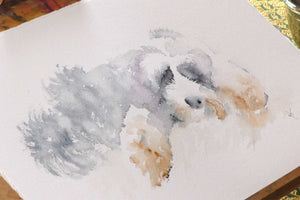 Sleeping Dog - Preview
Length: Full tutorial 50 minutes
Difficulty Level: Advanced
This is a glimpse of the full tutorial which is available now with our paid monthly and annual memberships. So why not join me and upgrade your account by clicking here!
A fabulous tutorial full of invaluable tips on painting animals in watercolour. No preliminary sketch is needed as we will be working from a starting point to gradually building up a subject. Advice is given on how to select colours for pet portraits especially for making grey or black subjects more interesting. This is a "less is more" challenge so the trick is to avoid too much detail.
Here a sleeping Bearded Collie comes to life in watercolour. Members will be depending on their experience with the Creative Wash exercises previously demonstrated to form fur patterns via watermarks in their work. And be encouraged to practise directional brushwork. 
Let's get those brushes moving!