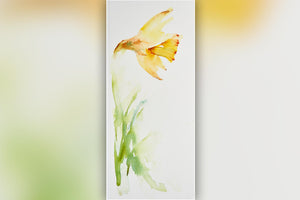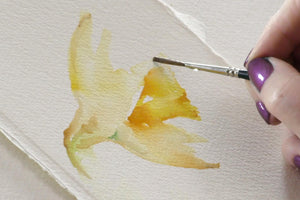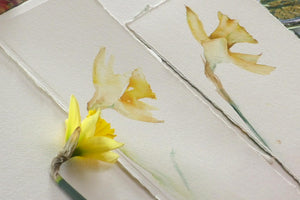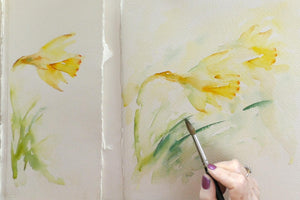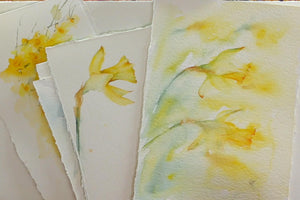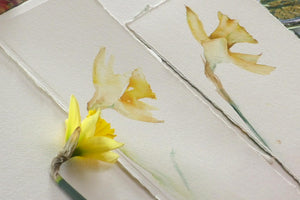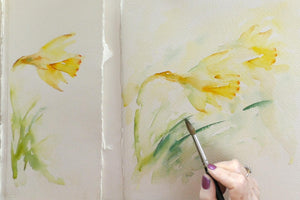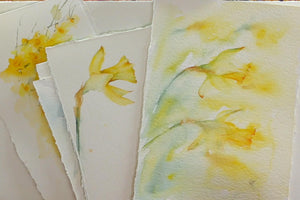 Simple Study : Daffodil
Length: 22 minutes
Difficulty Level: Beginner
Helpful Tutorial References
Tutorial Chapters
Click the links below to skip to each chapter.
A refreshing look at how to paint a beautiful spring flower. The daffodil. Working with yellow shades can be problematic however in this tutorial you will see how to add variety of colour to any yellow subject capturing the light and adding shadows that work. A simple study suitable for beginners, this is a great way to relax, lift the spirits and achieve a loose fresh painting. Tips include painting without a preliminary sketch, working from a starting point and adding a sense of life to your work.
It's time for you to spring into action!
View a selection of members artwork from this tutorial: