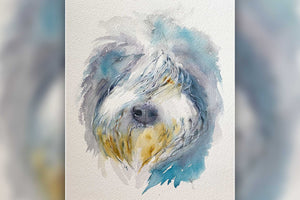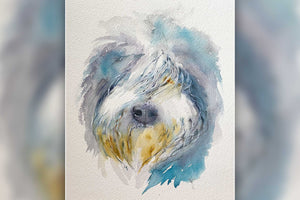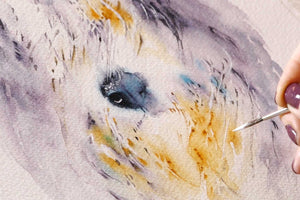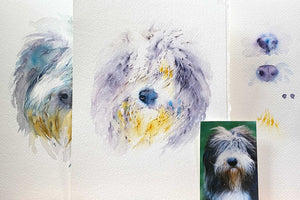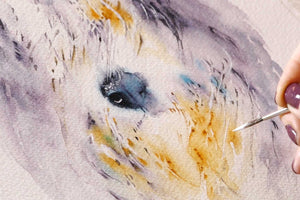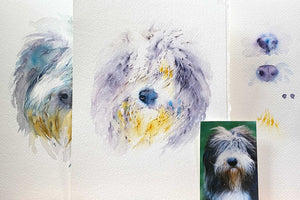 Scruffy Dog - Preview
Length: Full tutorial 57 minutes
Difficulty Level: Advanced
This is a glimpse of the full tutorial which is available now with our paid monthly and annual memberships. So why not join me and upgrade your account by clicking here!
Inspired by my book "Atmospheric Animals in WaterColour". This is a really beautiful film showing you how to capture personality and breed along with movement in the fur. An amazing nose brings this fun character to life. Colour selection will play a huge part in your finished result along with very important well placed directional brush strokes.
Relax and have fun following my demonstration and then find your own dog models to bring to life in my popular atmospheric style. Be warned; painting dogs can become hugely addictive!