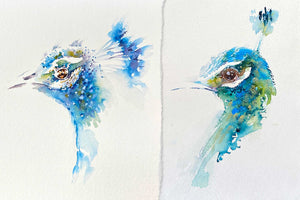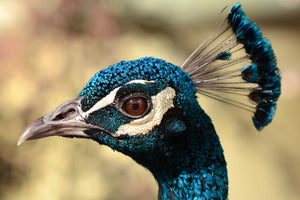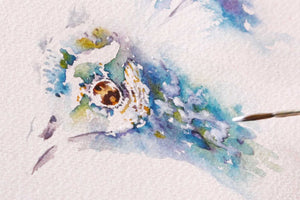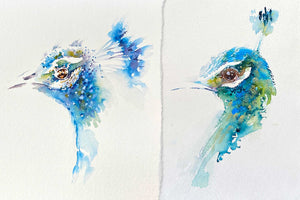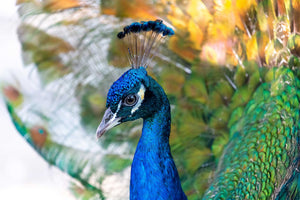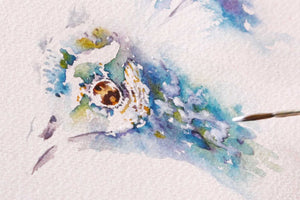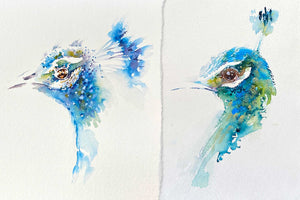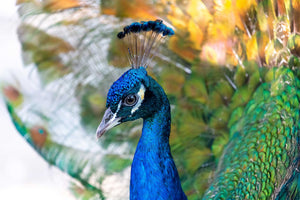 Peacock Head - Preview
Length: Full tutorial 51 minutes
Difficulty Level: Beginner
This is a glimpse of the full tutorial which is available now with our paid monthly and annual memberships. So why not join me and upgrade your account by clicking here!
A fabulous look at how to create a beautiful peacocks head working from a starting point of a beautiful eye leading to the soft feathers surrounding. This is a very relaxing and healing tutorial so do give yourself time to focus on the detail and colour, capturing this magnificent bird.
It's time to show off your watercolour skills.