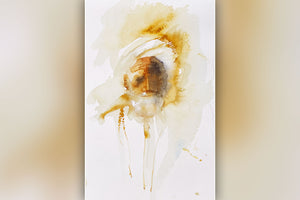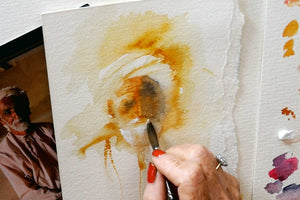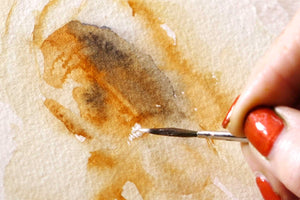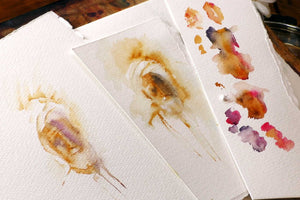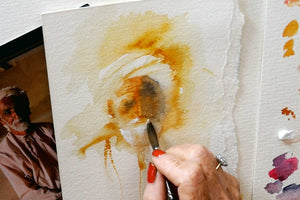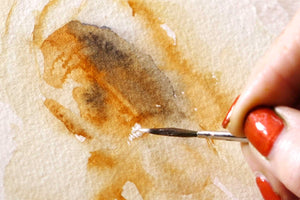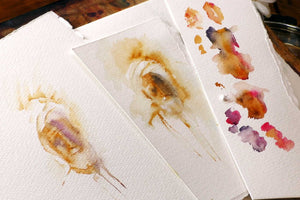 Magic Faces : Portrait - Preview
Length: Full tutorial 36 minutes
Difficulty Level: Advanced
This is a glimpse of the full tutorial which is available now with our paid monthly and annual memberships. So why not join me and upgrade your account by clicking here!
In this demonstration a face really does seem to appear as if by magic. I developed this technique whilst living in Dubai many years ago when I observed that if you apply the right amount if pigment and water ratio to paper magic can happen.
The key element is patience and an extremely gentle touch throughout the process. In fact, patience, good watercolour skills and enthusiasm are the main requirements to achieving success with this approach to painting faces. Allow yourself quiet time to paint minus interruption as you will need to concentrate.
This technique becomes easier the more faces you paint so aim to build a collection of portraits from all over the world.