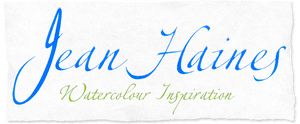 Jean Haines
Jean Haines Watercolour Inspiration Online Art School
Come with me and develop your creative talents. I can show you the techniques I have developed and enjoyed over the last 30 years.
Learn to paint with the world's most sought after and highly popular watercolour teacher.
Join Jean in her studio from the comfort of your own home! Follow each tutorial video completely at your own pace, as Jean demonstrates every painting and guides you through step-by-step.