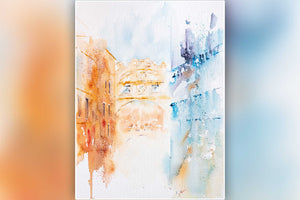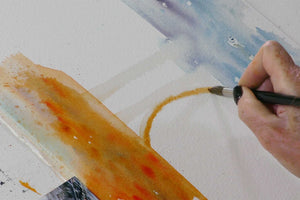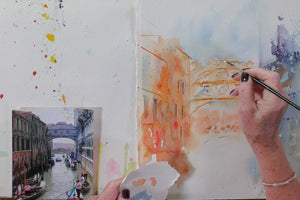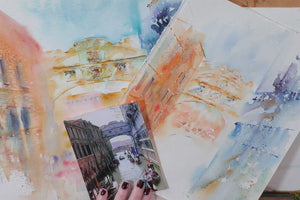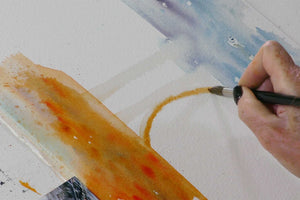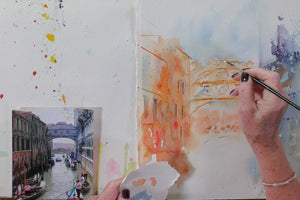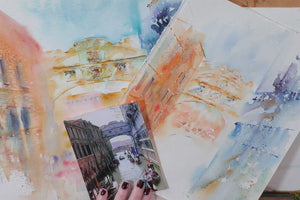 Dreaming of a Vacation : Venice - Preview
Length: Full tutorial 61 minutes
Difficulty Level: Intermediate
This is a glimpse of the full tutorial which is available now with our paid monthly and annual memberships. So why not join me and upgrade your account by clicking here!
Many of us may be dreaming of taking a vacation right now and we can via our brushes! In fact by painting we can escape anywhere we wish to in the world. Join me as I take you to Venice to create the "Bridge of Sighs" in watercolour.
I can hear a few members panicking thinking they can't paint buildings. Fear not, you can with my very simple tips guiding you to create a scene, simplifying and taking this one step at a time. Take your time, enjoy your vacation. Relax and smile!
See you in school.